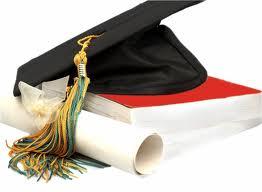 LIST OF THE UNIVERSITIES THAT THE GRADUATE STUDENTS OF THE 2016/2017 ACADEMIC YEAR HAVE JOINED.
In the 2016/2017 academic year, once again 100% of our year 13 students gained places at Universities for entry at the start of the new academic year 2017/2018.
We would like to congratulate every single one of them!
Here is the list of the universities that some of our students will attend:
Patricia Arroyo Izquierdo: BA/BSc (Hons) English and Psychology at St Marys University, Twickenham, London
Cecilia Bosman: BSc (Hons) Finance and Mathematics at University of Glasgow
Willem Bruins: BA Journalism at University of Amsterdam
Gabriella Cara Herraiz: BA (Hons) English and History at University of Leeds
Sophie Clifford McCann: Dance and Musical Theatre Diploma at Theatreworks College, Blackpool
Julian Dawkins: LLB (Hons) Law at University of Brighton
Katia de la Guardia Westerdahl: Derecho (Law) at University Autónoma of Madrid
Miriam El Ouali Sadqi: Hotel Management at Les Roches, Marbella
Guillermo Fernández Jiménez: BA (Hons) English at Kings College, London
Ana Fortes Postigo: BA (Hons) Politics and International Relations and French at University of Kent
Marta Galán Revuelta: BSc (Hons) Midwifery at University of Brighton
Luis Alejandro Gómez Herrera: BA (Hons) Film Production at Middlesex University
Lily Octavia Griffiths: Medicine at University of Málaga
Pilar Gruszczynski Pires: BA (Hons) Media and Communications at Goldsmiths, University of London
Patrick Michael Hoole: LLB (Hons) Law at Sheffield Hallam University
Sara Jimenez Morales: BSc Economics at University of Leeds
Andrés Marmolejo Barranco: BEng Electrical Engineering at University of Liverpool
Lucía Martínez Palma: Medicine at University Complutense of Madrid
Erika Adrianne Mitchell: BA (Hons) International Business (Spanish) at University of Westminster, London
Stefano Rakowski: BA (Hons) Public Relations and Communication at Southampton Solent University
Laura Ramírez Santander: Medicine at University of Málaga
Luis Miguel Rodríguez Piña: BA Fim Studies at University Antonio de Nebrija,Madrid
África Ana Román Romero: Magisterio (B Ed.) at University Complutense of Madrid
Víctor Samaniego Ramírez: BA (Hons) Film Production at Middlesex University
Ekaterina Shlyakonova: BMVS  Veterinary Medicine at University of Edinburgh
Jamie David Strang: MEng Mechanical Engineering at University of Aberdeen
Rachel Elise Tempier: BSc (Hons) Applied Psychology at University of Brighton
Alexander Toubia Gelser: Business Management at University of Toronto
Álvaro Valcarce Ric: Administración de Empresas at University of Málaga
Antonio Vidal Fernández: BA (Hons) Sports Journalism at University of Huddersfield
John Charles Wallace: BA (Hons) Football Studies at Southampton Solent University
Stephanie Lois Wallace: BA (Hons) Creative Advertising at Leeds College of Art
Jolene Yinzheng Zhu Zhou: MA (Hons) English Literature/Music at University of Glasgow