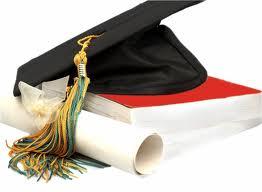 LIST OF THE UNIVERSITIES THAT THE GRADUATE STUDENTS OF THE 2018/2019 ACADEMIC YEAR HAVE JOINED.
In the 2018/2019 academic year, once again 100% of our year 13 students gained places at Universities for entry at the start of the new academic year 2019/2020.
We would like to congratulate every single one of them!
Here is the list of the universities that some of our students will attend:
Jorge Andrades Retamar: BSc Physiotherapy, University of Coventry, UK
Mario Arroyo Santos: BA Business Management, EADE, Málaga
Carla Barris Rodriguez: BSc Pharmacy, University of Navarra
Marina Borrego Meléndez–Valdés: BA International Management, University of Manchester
Paloma Inmaculada de Lorenzo Coca: BSc Animación 3D, University of Digital Arts in Madrid
Mario Esteban Murillo: BA Translation with Global Communication, University Pontificia de Comillas in Madrid
Marco Fernández Sierra: BSc Forencic Science and Criminolgy, University of Derby, UK
María José Garcia Dorado: BSc Chemistry, University of South Wales
Carmina García Gavira: Tourism, University of Granada
Jimena García Moreno: BSc Medicine, University of Málaga    
Edward Gewargis: BA Law, University of East Anglia, UK
Elena Gómez Ciordia Tourism, University of Málaga
José Antonio Gruszczynski Pires: Software Engineering, University of Madrid Rey Juan Carlos
Hui Huang: BA Global Communication, University of Hongkong, China
Libby Langton: BA Business Management , University of Liverpool, UK
Ignacio Lauret Martínez de Rituerto: Tourism, University of Málaga
Elena López la Rosa: BSc Applied Psychology, University of Brighton, UK
Jamie William Maher-Lander: BA Business Management, University of Exeter, UK
Reyes Clementina Mata Cifrián: Educación Infantil, University of Málaga
Elizangela Inés Muñoz Costa: Audiovisual Communication, University of Madrid Rey Juan Carlos
María Paola Nicolaci Zuccaro: Event Management, University of Leeuwerden, The Netherlands
Caroline Westergaard Nicolaisen: BSc Medicine, University of Exeter, UK
Chimira Natanna Obiefule: Literary and Cultural Analysis, University of Amsterdam, The Netherlands
Dorian Poltera: BA Film Production, University of Sussex, UK
Maria Shlyakonova: BSc Zoology, University of Glasgow, UK
Daniel Lennart Sinervo: BSc Medicine, University of Oulu
Emilia Slocka: BA Computer Science, University of Paris-Descartes, France
David Solé Conejo: BA Business Management, University of Brunel, London, UK
Emilio Torres García: BA Visual Effects for Film and Television, University of Arts in Bournemouth, UK
Noa Urdiales González: BA Public Relations and Advertising, University Complutense in Madrid
Joshua Jebel van der Wel: BA Business Management, University of Suffolk, UK
María Vázquez Estrada: BA Public Relations and Advertising, University Complutense in Madrid
Carlota von Rein Ramos: BA Art, University London Metropolitan, UK
Oiver David Watson: BA Acting, Royal Academy of Dramatic Arts in London, UK
Yonghao Xiang Wu: Hotel Management, Le Roches University, Marbella