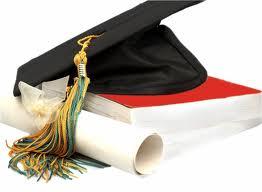 LIST OF THE UNIVERSITIES THAT THE GRADUATE STUDENTS OF THE 2019/2020 ACADEMIC YEAR HAVE JOINED.
In the 2019/2020 academic year, once again 100% of our year 13 students gained places at Universities for entry at the start of the new academic year 2020/2021.
We would like to congratulate every single one of them!
Here is the list of the universities that some of our students will attend:
Rim Adwan Moslih: BSc Politics and International Relations, University of Manchester, UK
Jesús Alberro Mesas: BSc Physiotherapy and Sport Science, European University of Madrid
Andrea Arroyo Izquierdo: BA International Tourism Management, London Southbank University, UK
Candela Arroyo Moreno: BA International Relations, Rey Juan Carlos University of Madrid
Aurora Barrionuevo Aragón: BA Global Marketing and Business Management, ESIC of Barcelona
Cosme Barris Rodríguez: BSc Industrial and Product Design Engineering, University CEU of Valencia
Ignacio Bueno Ponce: BSc Medicine, University "Autónoma" of Madrid
Toby Michael Combes Fajardo: BA Music Production, University BIMM, UK
Joseph Thomas Comley: BS Mechanical Engineering, University of Newcastle, UK
Ashleen Danielle Daly: BSc Computer Science, University of Glagow, UK     
Serafima Denisova: BA Design for Performance, Royal Central School of Speech and Drama, UK
Claudia Emo Ayllón: BSc Medicine, European University of Madrid
Daniel Estrada Sardaña: BSc Software Engineering, University "Complutense" of Madrid
Alejandro García Calvo: BA Football Journalism, University of Derby, UK
Gómez Herrera, Marta: BSc Dentistry, European University of Madrid
Mounir Houliche: BSc Law, University of Cardiff, UK
Fu Hong Ji Wu: BSc Medicinal and Biological Chemistry, University of Edinburgh, UK
Jasmine Kheen: BA Content, Media & Film Production, MetFilm School of London, UK
Brian Alan Knight Ruiz: BSc Law, University of Málaga
Navid Kouhifaeghdehkordi: BSc Dentistry, University of Leeds, UK
Omid Kouhifaeghdehkordi: BSc Mechanical Engineering, University of Bristol, UK
Andra Ashcroft Lauder: Events Management Diploma, London Events Academy, UK
Callie Mak Hui-Min: Science Programme, University of Maastrich, The Netherlands
Pablo Malpartida Lorenzo: BA Business Management, ICADE University of Madrid
Marina del Carmen Marmolejo Barranco: BSc Medicine, University of Málaga
Isabel Martín Álvarez: BA Music with Enterprise, University of Leeds, UK
Melina Alexia Nicolaou: BSc Sociology, University of Amsterdam, The Netherlands
Isaac Kaan  Onuk: BSc Biochemistry, University of York, UK
Daniel Perea-Milla Fernández: BA Geography, Kings College London, UK
Luke Thomas Rickwood: BA Football Coaching and Performance, University of Chichester, UK
Rafael Rider Puerto: BA Business Management, University of Hull, UK
Nuria Romero Carrillo: BA Music and Sound Recording, University of York, UK
Isabella Sampietro Acebal: BA Arts and Graphic Design, Rey Juan Carlos University of Madrid
Liana Sibgatullina: BSc Psychology, University of Granada
Alina Simonenko: BSc Psychology, University of Essex, UK
María Sofía Soria Poblaciones: BA International Business, University of Amsterdam, The Netherlands
Marco Tadeo Baruzzo: BA Business Management ICADE University of Madrid
Armando de Jesús Teixeira Naranjo: BA Audiovisual Communication, University "Complutense" of Madrid
James Craig Thomson: Aircraft Engineering HNC, University of the Highlands and Islands, UK
Jaime Vidal Fernández: BSc Aviation Management, Polytechnic University of Madrid