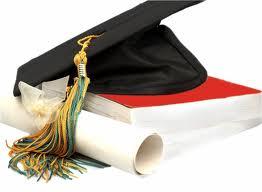 LIST OF THE UNIVERSITIES THAT THE GRADUATE STUDENTS OF THE 2017/2018 ACADEMIC YEAR HAVE JOINED.
In the 2017/2018 academic year, once again 100% of our year 13 students gained places at Universities for entry at the start of the new academic year 2018/2019.
We would like to congratulate every single one of them!
Here is the list of the universities that some of our students will attend:
Sahar Abdolhamidi: Hotel Management at Les Roches in Marbella
Martha Esther Apuy Rodríguez: BSc Psychology at St. Margaret´s College, London, UK
Ana Leticia Arenas Conde Bandres: BA Law and International Relations at University Pontificia de Comillas in Madrid
María del Mar Bajos Villa: Hotel Management at University of Santiago de Compostela (CSHS)
Mark Barrios Moreno: BA Graphic Design at University of Dundee, UK
Jack David Barry: BA Spanish and Japanese at Cardiff University, UK
Janice Bax: BA Tourism at University of Den Haag, the Netherlands
Wouter Bruins: Music and Creative Business at University of Amsterdam, the Netherlands
Louis Cooper: BSc Accounting and Finance at University of Birmingham, UK
Daniel Cuevas Fernández: ATPL Pilot Licence at L3 Aviation Academy of Southampton, UK
Rachel Daly: BA Interior Design at Kingston University, UK
Francesca Dempsey: BSc Criminology, Policing and Investigation at University of Birmingham, UK
Yasmin Essghyar Gray: Musical Theatre at Emil Dale in London, UK
Megan Evans: BSc Animal Behaviour at University of Nottingham, UK
Carla Fernández Moreno: BA Law at University of Málaga
Paula Fernández Moreno: BA Social and Behavioural Science at University "Instituto de Empresa" in Madrid
Claudia Gambier Duncan: BA Media and Communication at Glasgow Caledonian University, UK
Juan José González Alarcón: Fire Brigade at Campus Training Academy in Málaga
Raquel Ambar González Bouma: Hotel Management at Les Roches in Marbella
Jordan Hayes: BA Business Management at University of Manchester, UK
Mohammed Houliche: BSc Economics at ESIC in Madrid
Guofan Jiang Guo: BSc Economics at University of Nottingham, UK
Mohammad Shayan Karimkhani: BSc Finance at Regent University of London, UK
Jasper Kettell: MSc Mathematics at University of Edinburgh, UK
Encarnación Knutson Rico: Media and Communication at University of Den Haag, the Netherlands
Carmen López Gómez: BA Law at University of Málaga
Iván López Poves: BSc Chemistry at University of East Anglia UK
Ángel Malpartida Lorenzo: BA Business Management at ICADE in Madrid
Guillermo Martín Rodríguez: BA Business Management at University Antonio de Nebrija in Madrid
Fibi Rose McGregor Coleman: BA Music and Dance at Trinity Laban College of Music in London, UK
Lurdes Mediavilla Pinto: BEd. at University Rey Juan Carlos in Madrid
María Eva Mellor Ortiz: BA Law and Economics at Carlos III University in Madrid
Elvira Moreno Alcántara: BA Linguistics at University of Málaga
Alejandro Nieto Coto: BA Asia International Commerce at University Iba in Kolding, Denmark
David Pino Hidalgo: BSc Industrial Engineering at University Pontificia de Comillas in Madrid
Daniel Brian Rickwood: BA Accounting and Finance at University of Brighton, UK
Christopher Romero Greenway: BA Business Management at University of Buenos Aires, Argentina
Laura Elina Uronen: MSc Astrophysics at St. Andrews University, UK
Lucía Sáez Valle: BSc Psychology at University of Edinburgh, UK
Mónica Sáez Valle: BA Media and Communication at University of Nottingham Trent, UK
Nuria Sáez Valle: BSc Psychology at University of Northumbria, Newcastle, UK
Brooke Peggy-Ann Welch: BSc Animal Behaviour at University of Anglia Ruskin, Cambridge, UK
Alexandra Woodham-Shulman: BSc Biology at University of Leicester, UK